Posted by Pam Beaudoin on 5/1/2020 5:45:00 PM
Good Afternoon MERSD Community,
Late last week the Department of Education published updated guidance for remote learning, which included the recommendation that we begin moving the curriculum forward in alignment with the newly developed DESE power standards. Power standards are prioritized academic expectations determined to be the most critical and essential for students to learn between now and the end of the year. Over the past week, our educator team has been reviewing the K-12 grade-level content standards and has begun to prepare for advancing the curriculum. On Tuesday evening Julie Riley, Director of Curriculum & Instructional Technology, will be updating the School Committee on our timeline for implementation. Additionally, we will be sharing the feedback we received from our check-in survey. Thank you to all who took the time to provide input. It has been very helpful in planning for Phase III of remote learning.
In addition to preparing updates to our Remote Learning Plan, the leadership team has been reviewing options and connecting with stakeholders to develop plans to continue the traditional end of the year student activities and celebrations. We are optimistic that we will be able to continue most of our activities in a virtual format. I will be updating the School Committee on our progress on Tuesday evening, and I hope to have the plan included in next week's update.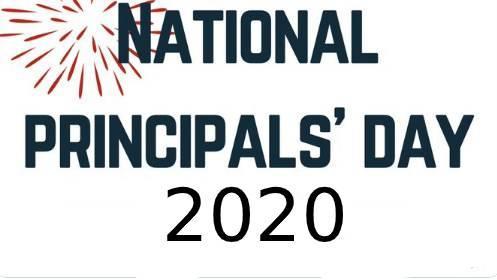 I'd like to end the week, by expressing gratitude to our awesome Principal Team for all they do to support MERSD students, faculty, and families.
Have a great weekend.
Pam
---
Weekly Updates & Reminders

Remote Learning: The MERSD Remote Learning Plan and related documents are available on our Remote Learning Page. If you have questions or concerns related to the implementation of the remote planning plan, I encourage you to reach out to the school using the MERSD Problem Solving Quick Guide.

Food Assistance: Free Lunch is available to all who need it.
School Buildings: All buildings and fields will remain closed per the Governor's order.
No access for students, staff, or the community.
During the shutdown, buildings will be cleaned and sanitized.
Construction at Memorial School continues under the guidelines for essential construction.
School Closure: All Massachusetts schools and we will continue implementing Remote Learning for the remainder of the 2019-2020 school year. Because we have opted to eliminate three days of April Break and to continue remote learning through that period, the DESE has advised that we can end the school year on the 181st day of school. That puts our last day of school at June 19th.

Spring Sports: MIAA has formally announced the cancellation of the spring sports season. Click here for MIAA's formal statement.

End of Year Assessments
MCAS:MCAS is cancelled.
SATs, ACTs & AP Tests:

SATS:May/June SATs have been canceled. June administration of SAT has been cancelled. New administration dates are 8/29, 9/26, 10/3, 11/7 and 12/5. Students can register for these administrations starting in May. MERHS will contact students directly during the week of May 26 to provide an exact date. For each administration, the College Board is preparing to significantly expand our capacity for students to take the SAT once schools reopen.

Students can get early access to register for August, September, and October if they're:

Already registered for June
In the high school class of 2021 and don't have SAT scores

ACTs: will offer national test dates on June 13 and July 18. If a test center is not able to open on the national test date, a makeup test date will be provided a week later. The makeup test date for the June 13 national test date will be June 20, and the makeup test date for the July 18 test date will be July 25. See ACT.org for more information

AP Tests: AP testing will be administered remotely. Please click here for AP testing dates and format: https://apcoronavirusupdates.collegeboard.org/educators/taking-the-exams/ap-exam-schedule#courseSpecific